STUD 100 Delay Spray
供应商/集运任何国家 (联络方式)
Contact Person 下单联系:


Stud 100 Delay Spray For Men
Delay Ejaculation / Long Lasting Sex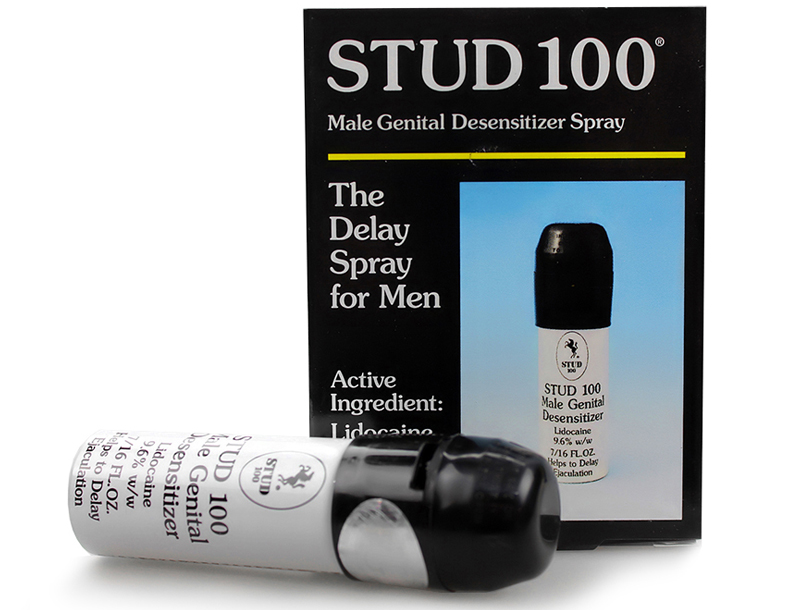 The Stud100 Delay Spray helps to prolong your enjoyment with a simple to use delay spray. The ejaculation delay spray allows men to control the length of the lovemaking session by controlling their ejaculation and boosting their sexual stamina. The Stud100 Delay Spray is non-toxic, odourless, environmentally friendly and it can be used with condoms. Safety has been proven in clinical trials and this product has been on the market for over 20 years. It is fast, safe and effective. Simply apply 3 or more sprays to the head and shaft of the penis 10 minutes before intercourse.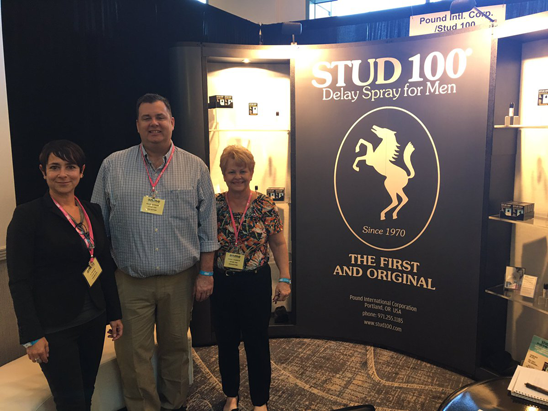 About the product
Rreduce Sensitivity
Free from Premature Ejaculation
Applied Discreetly
Improve Your Sexual Performance
Quick Action


*DISCLAIMER : RESULT MAY VARY FROM PERSON TO PERSON

KEBAIKAN STUD 100 GENITAL DESENSITIZER SPRAY

MENINGKATKAN FUNGSI DAN KEINGINAN SEKSUAL PARA SUAMI*

MEMBANTU MENGURANGKAN TAHAP SENSITIVITI YANG BERLEBIHAN*

MEMBANTU SUAMI TAHAN LEBIH LAMA*

MEMBANTU MENGATASI EJAKULASI ATAU PANCUTAN PRAMATANG*

MENGATASI KEKEJANGAN OTOT*

MENINGKATKAN KENIKMATAN APABILA BERSAMA*

SPRAY MELAMBATKAN EJAKULASI

Lambatkan Pancutan Dengan Hanya Semburan. Tidak Perlu Sapu Atau Urut.

Hanya perlu satu spray pada kepala zakar dan biarkan selama 15 minit. Kemudian anda bersedia untuk 'mendayung'. Ketahanan lebih lama.

CARA PENGGUNAAN STUD 100 GENITAL DESENSITIZER SPRAY

SEMBUR SEBANYAK 3 HINGGA 10 KALI PADA KESELURUHAN ZAKAR SEBELUM BERSAMA ISTERI.

BASUH ZAKAR SELEPAS BERSAMA ISTERI.

BOLEH DIGUNAKAN SEHINGGA 24 SEMBURAN DALAM SEHARI.

JIKA ANDA ATAU PASANGAN MENGALAMI KESAN ALAHAN, HENTIKAN PENGGUNAAN DAN DAPATKAN NASIHAT DOKTOR.

UNTUK KEGUNAAN LUARAN SAHAJA.

SIMPAN DI TEMPAT YANG KERING PADA SUHU BILIK.

JAUHKAN DARIPADA KANAK-KANAK.


*

DISCLAIMER : RESULT MAY VARY FROM PERSON TO PERSON

供应商/集运任何国家 (联络方式)

Contact Person 下单联系:

Accept WESTERN UNION Any Currency Dollar Payment .

Accept Bank Transfer /Singapore Bank Make Transfer /MALAYSIA Bank/Touch N Go / Grab Pay .

Alipay China Dollar / Wechat Pay / China Bank Online Transfer

支持付款微信人民币/支付宝/Western Union 西联汇款任何货币/新加坡户口银行过账/马来西亚/中国银行户口等~

如有不明白请联系我本人+60176208300,谢谢!
---